Product Description
The F4 iPad case with shoulder strap for 2018 & 2017 9.7″, iPad Pro 9.7″ & Air 1 & 2, allows people to work more efficiently and prevents misplacing, loss or theft of the valuable iPad.
FAST 2 – 4 DAY SHIPPING WITH TRACKING INCLUDED!
Built in holder for Apple Pencil, stylus or pen
Front cover of case folds completely around to the back and strong magnets hold it there
Lightweight and durable iPad case with shoulder strap for 2018 & 2017 9.7″, iPad Pro 9.7″ & Air 1 & 2
Soft and durable suede-like inside lining
Shoulder strap is very handy when using iPad as a camera
Cut-outs for camera lens, quad speakers, microphone, buttons, headphone jack and bottom charging port
A contoured side recess is featured for improved accessibility to the volume rocker control
The front cover will not block the iPad's rear camera when it's folded against the backside of the case. D

eveloped in 2012, Innovative Care Products is the first company to integrate this feature into an iPad case. -Makes this iPad case with shoulder strap for 2018 & 2017 9.7″, iPad Pro 9.7″ & Air 1 & 2, great for photos, videos and AUGMENTED REALITY (AR) imaging.

iPad is easily inserted and held securely in the case by a strong Velcro (TM) side flap
This iPad case with shoulder strap for 2018 & 2017 9.7″, iPad Pro 9.7″ & Air 1 & 2, neatly fits inside of the Innovative Care Tablet Bag, which makes it a perfect companion product
1 year warranty
Should your shoulder strap become lost, please reach us at contact@innovativecareusa.com .
Compatible only with iPads measuring approximately 6 5/8″ x 9 3/8″. This item is NOT compatible with the 10.5-inch iPad Pro. Please measure your iPad before ordering this item. All returns are subjected to a 20% restocking fee.
(iPad case with shoulder strap for 2018 & 2017 9.7″, iPad Pro 9.7″ & Air 1 & 2)
Product Reviews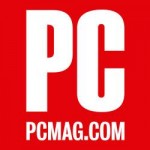 Innovative Care iPad Case with Shoulder Strap
By Eric Griffith, Features Editor PC Magazine
The Innovative Care iPad Case might not look like much at first glance, but the case with fold-over cover flap and stylus holder and ability to stand the iPad in multiple angles has three rings attached that make all the difference. They allow you to carry the iPad on your shoulder in either portrait or landscape, your choice. Inside is gray suede-like material, the outside is textured ballistic nylon in black. A nice feature: when the cover is open: it won't block the back camera.
Innovative Care Model F4
By Christine McKee, Appleinsider.com
Made of durable ballistic nylon that's textured for easy gripping, Innovative Care's Model F4 case protects the 9.7-inch iPad with reinforced front and back body panels. A lot of thought has gone into each aspect of the case, including auto sleep/wake capability and a detachable shoulder strap for added portability. The case can also be carried in either portrait or landscape modes, eliminating the need for another bag. The suede-like interior also protects the 9.7-inch iPad from scuffs and scratches and the front flap can be folded over for typing or viewing videos as well. In fact, when folded back, the front cover will not block the rear camera, a great feature for photo and video enthusiasts. Overall, it's a durable case, and the shoulder strap is immensely handy for hands-free portability. The Model F4 iPad Case is available for purchase from Innovative Care for $59.99 via its website
F4 Shoulder Strap Case for your New 2017 iPad
By Yogesh Mankani
iPad 9.7 inch 2017 model is grabbing lot many eye balls, and people who didn't think of buying it are actually the ones who direly want it. A few days back, came up with a list of best iPad 9.7 inch 2017 cases and covers which we personally found worth checking out. If you bought any of the ones from that list, don't forget to share your reviews with us.
While on the other hand, if you are the one who is yet to decide upon which case to go for, here I have one superb option which is another best case for 2017 iPad 9.7 inch model. I am sure you're gonna love this wonderful case for all the good reasons. Want to know about the case? Read on!
The F4 Shoulder Strap iPad case comes for 9.7-inches 2017 iPad, 9.7 inch Pro, Air 1 and Air 2 is the lately introduced rugged, stylish, lightweight and durable case that you'll love. It's a wonderful pick for people who carry their iPad on the go. The shoulder strap provides hands free carrying of your device besides ensuring utmost care.
What are the Standout Features of F4 Shoulder Strap iPad Case?
The case is compatible with 9.7-inch iPad Pro, iPad Air 2, iPad Air 1 and NEW 2017 iPad.
The shoulder strap makes it easy for the users, letting them enjoy hands-free carrying of their device. The strap is detachable.
The case has added material that protects the corner surfaces of the iPad
The case is made of rugged, easy-to-hold textured ballistic nylon body material with soft and durable suede-like inside lining.
The case has a built-in holder for Apple Pencil, stylus or pen.
F4 has the front cover, but it does not block the iPad's rear camera when folded against the backside of the case. There is a corner cut-out in the front cover to make sure, it doesn't obstruct the iPad's camera lens.
The front cover of the case closes magnetically and automatically activates iPad wake or sleep. Also, the front cover folds in such a way as to create an angle for typing or presentation purposes
The price of F4 Shoulder Strap iPad case is $59.99 + shipping & handling. You can place your order with fast 2-4 day priority shipping with tracking. Not only that, you will also get a 1 year warranty when you buy F4 iPad 9.7 inches 2017 case and for other models too.
Verdict
To wrap it up, I loved the F4 Shoulder Strap iPad case for the reasons like it promises to protect your device, comes with shoulder strap and look beautiful. I believe, you all would happily shell out this much for the safety of your device that too for the case that let's you carry it anywhere with ease.
"Having used the case for a few weeks I have been pleased with it overall and quite impressed with the quality of construction and usability. The case is extremely flexible and professional in appearance and provides a good bit of protection for your iPad."
– Chris Lee, Tablet Productive

"I wore my iPad Air 2 in this case for my recent trip to the dentist.  I wore it cross-body, so I was able to leave the strap on and just slide the folio case around to the front and use my iPad without removing the case.  When the hygienist came to get me for my tooth cleaning, I didn't have to fumble at all.  I just flipped the front cover back over the screen and stood up!  Much easier than trying to fit the iPad back into my purse or gear bag!
I like this case from Innovative Care.  The protective folio case works great by itself.  You can easily hold the case, or you can convert the case into an easel or typing stand by simply tucking the front cover under the back flap.  If you need to carry it to the conference room for a meeting or take it with you when you go to an appointment, clip the shoulder strap on and wear it without worry of dropping the iPad…."
– Janet Cloninger, The Gadgeteer
"This case is made from a textured material that gives you great grip and confidence while carrying it you won't let it slip. The Case also comes with a shoulder strap that has metal clips that attach to metal D rings on the case. Unlike cheaper cases, you don't have to worry about plastic clips breaking with this case and shoulder strap.
The inside of the case features a soft suede like material to make sure that both the case of the iPad as well as the screen doesn't get scratched. The cover also features a magnetic that helps both keep the case closed as well as puts your iPad to sleep to save battery life. To keep the iPad secure inside of the this case, there is a flap that holds secure via velcro."
"This iPad Case is well built and will hold up to the daily rigors of use. With the thought of having to spend hundreds of dollars for either repair or replacement of your iPad….."
– Ben Oaks, Gizmofusion
I recently purchased this case. I was not disappointed. The construction is very good. I like the snug fit and the shoulder strap and swivel hooks on the strap. I can use this case when I am using my Matterport 3D camera to do my Virtual Tours of properties and businesses. I use the strap to wear the case around my neck. The camera shows my scans on the iPad so I have it right there and don't have to lay the iPad down every time I move the camera. I would highly recommend this great case.
– Dave F, Las Vegas, NV
Very well made – love it !!! I had the other case for iPad 3 but recently upgraded to an iPad Air for work, so I got this case. I use an iPad Air for my job and the shoulder strap on this case makes life easier for me because I can multitask without dropping or losing my iPad Air. Over the weekend I took a trip and used the iPad camera. Other iPad cases block the back camera, or the front cover flaps open or has to be awkwardly held when people use their iPad to take photos. But this case neatly secures the open front cover to the back of the case and the clever corner cut out doesn't block the camera!
– P. A. Barr,  MS, RDN, CNSC, CLC, CDN
Part of my job is to inspect and measure homes. Therefore, needing a free hand makes my job more efficient. I love that not only this case gives you protection, but also a shoulder strap, so you can be hands free versus puttin my iPad down and picking it back up. This is an attractive case, sleek, able to remove the shoulder straps, and you can prop it up for a presentation. You won't find this case anywhere else. In addition, their customer service is outstanding! I would recommend this case due to the versatility and sleek design of this case.
-Chris D,  Anaheim, CA
I've received the case, and am very impressed with the quality. Count me as a very satisfied customer! I am a handicapped senior citizen and need to use a cane or sometimes a walker.  I bought a new iPad to go on an extended vacation, and plan to take pictures with it.  It is very awkward for me to carry it and use my walker.  It seemed like the only alternative I had was a messenger style bag or backpack.  Neither of these options would be convenient for shooting pictures, which means it would be too much of a hassle to use.  I went to "Bing.com" and looked for pictures of "iPad case with strap" –  saw a photo of your case, and found your web site from that.  A little research seemed that it was ideal.  Yours was the only one that I could find that was easy to use and had a strap.  Then I went to the Apple store to see if they had one.  Nothing looked as easy to use.  When I asked the clerk how people carried their ipads, she said most had backpacks or brief cases.  She didn't know anywhere to get a simple design with a strap.  So  –  I ordered from you.
This is all new to me, first iPad etc.  I don't even use a cell phone.  It really surprised me that such a basic product was almost non-existant.  Well, your case covered this basic need and more! It is extremely well designed and made.  I'm sure it will serve me well.
Thank you.
(and your courteous customer service was a breath of fresh air in today's marketplace)
– Bill C, Epping, NH
Tags: iPad Case with Shoulder Strap for 9.7-inch Pro, Air 1 & 2, 2017 iPad, iPad Case with Shoulder Strap for 9.7-inch Pro, Air 1 & 2, 2017 iPad, iPad Case with Shoulder Strap for 9.7-inch Pro, Air 1 & 2, 2017 iPad, iPad Case with Shoulder Strap for 9.7-inch Pro, Air 1 & 2, 2017 iPad, iPad Case with Shoulder Strap for 9.7-inch Pro, Air 1 & 2, 2017 iPad
Note: The iPad and Apple Pencil/stylus shown in the product photographs are not included with the case.